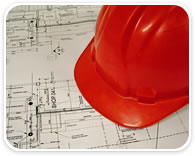 General Building Work
From laying patios and constructing doorways to putting in steels for structural support plus the building and removal of walls both internally and externally. Improving your home can increase the value of your property.
Urban Builders are able to provide architects and expert architectural advice where reqiuired.
Bricklaying
Patios
Plastering and Skimming
Windows
Spotlights
House to Flat Conversion - or vice-versa!
We are happy to provide quotations free of charge. To receive a free quotation, please feel free to call Mark Bucknall on 01273 262417 or 07876 472705.
Alternatively, send an email to info@urbanbuilders.co.uk with your contact details and let us call you.