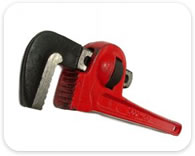 Project Management
Taking on a large job is daunting. Our expertise lies in managing the project on your behalf, ensuring schedules will run smoothly and effectively causing minimal disruption to your home.
We are sensitive to the needs of our customers and will always provide a full project plan for our work to ensure that your work goes as smoothly and as quickly as possible. We pride ourselves on providing quality work to tight deadlines with the minimum disruption and always ensure that at the end of each day your property is left as tidy as possible.
Urban Builders can supply and manage experts in the following disciplines to ensure that your build is the best that it can be. These include:
Architects
Plumbers
Electricians
Decorators
Roofers
Carpenters
Tilers
We can also advise on all aspects of the building process from obtaining planning approval to interior decoration. Give us call for a free quote today on 01273 262417 or 07876 472705.
Alternatively, send an email to info@urbanbuilders.co.uk with your contact details and let us call you.